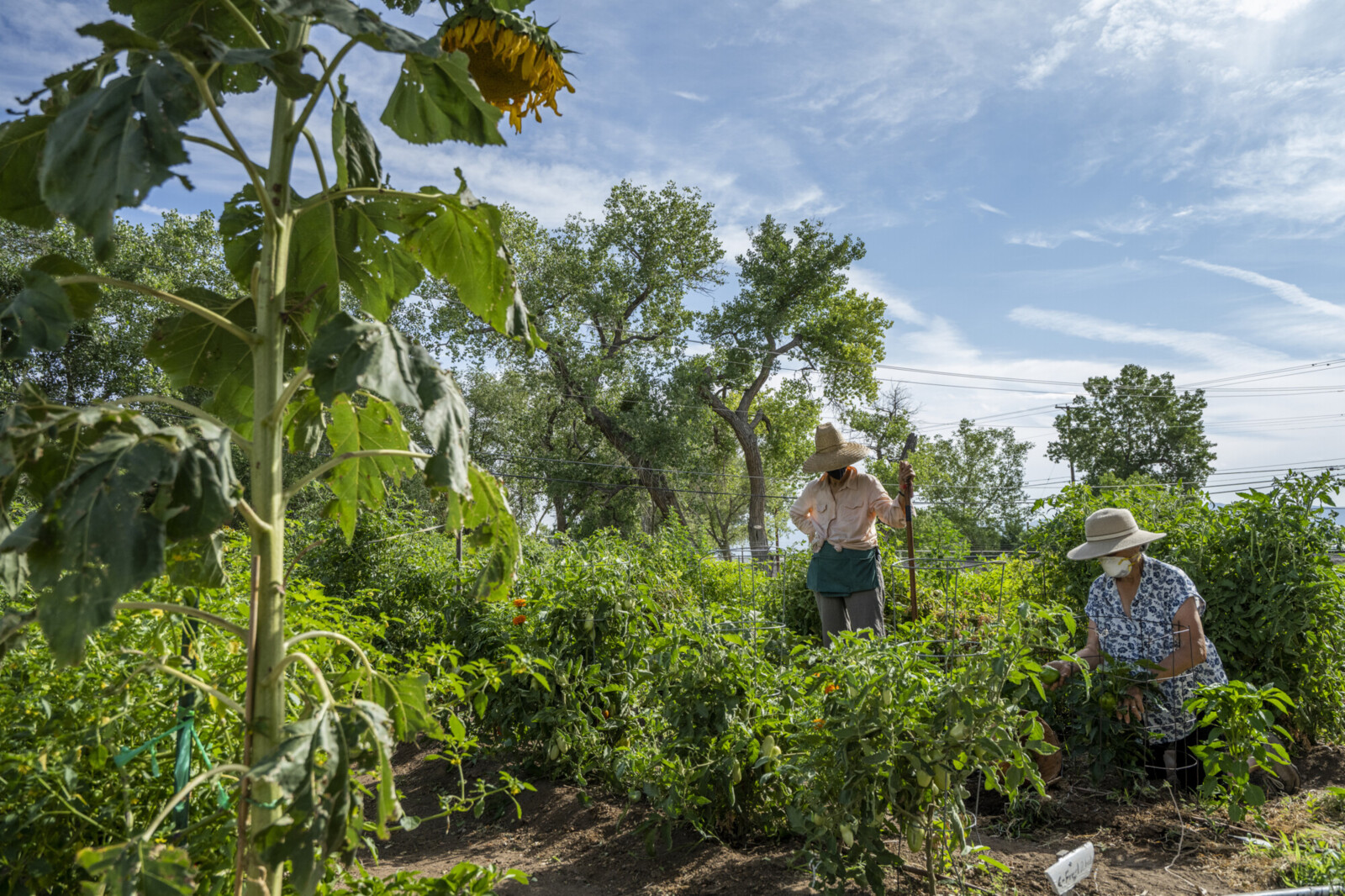 People across the U.S. rely on the agriculture industry to put food on our tables every day. But right now, the climate crisis is jeopardizing the viability of farmland, the harvest of staple crops, the safety of farmworkers, and the food supply chain.
At the same time, the agriculture industry is a major contributor to climate change that threatens our food system. In the U.S., over 10% of greenhouse gas emissions are from farming. Some of these gases are hundreds of times more potent than carbon dioxide. And while other industries have reduced emissions in recent years, emissions from agriculture continue to grow.
The United States must do everything possible to immediately slash greenhouse gas emissions—and transition away from fossil fuels completely. The cost of waiting is far too great. In 2021 alone, $12.5 billion in farmland was lost to droughts, wildfires, and other climate-related disasters. Rising temperatures, extreme heat, and other conditions have resulted in illness and, in some cases, death among farmworkers.
The Farm Bill is a critical opportunity for Congress to build on efforts to respond to climate change—while creating a more just, sustainable, and resilient food system. This legislation is a nearly trillion-dollar omnibus bill that Congress negotiates every five years. It covers everything to do with our food system, from what food is grown, how it's grown, and how affordable it is. It also funds SNAP and other vital anti-hunger programs.
AFSC is joining partners and communities across the U.S. in advocating for a just, equitable Farm Bill that protects people and the planet.
Here are four ways that Congress can pass a Farm Bill that advances climate justice.
1. Expand and strengthen existing conservation and energy programs to promote climate justice.
Congress must ensure that farmers and farms are part of the just transition to a clean, renewable energy economy. This means protecting and increasing funding for programs in the Farm Bill that support the expansion of proven and effective renewable energy solutions like wind and solar energy. Congress must also increase funding for Black, Indigenous, and other farmers of color, small-scale, and family farms to participate in these programs.
Currently, the Farm Bill supports sustainable practices through the Conservation Stewardship Program (CSP), Environmental Quality Incentives Program (EQIP), and the Regional Conservation Partnership Program, among others. Other provisions also encourage farmers to produce renewable energy on their farms. Right now, more than half of farmers who apply for CSP or EQIP do not end up receiving financial assistance, partially due to a lack of funding. Congress should increase funding for such programs to help more farmers implement climate-friendly, sustainable agriculture practices.
Congress can further incentivize climate-friendly agricultural practices by expanding the purpose of conservation programs to explicitly include greenhouse gas emission reduction, climate adaptation, and mitigation.
2. Ensure that 100% of conservation funding included in the Inflation Reduction Act of 2022 is protected in the Farm Bill.
In 2022, the Biden Administration signed the Inflation Reduction Act (IRA) into law, which made a significant investment in climate action. That includes a historic $20 billion investment in conservation programs in the Farm Bill.
Currently, funding for Farm Bill conservation programs only meet a fraction of the demand by farmers for voluntary conservation on their farmland. Increased funding through the IRA will help energize rural economies, improve climate resilience, and further ensure that our nation's farmers, ranchers, and foresters are part of the solution to climate change.
Congress must also ensure that no conservation funding goes toward expanding farming practices that cause environmental harm. Over 70% of spending for one conservation program, EQIP, went to practices that increased greenhouse gas emissions in 2020, according to a recent report. The 2023 Farm Bill must stop that from happening again by requiring conservation spending be directed toward sustainable and effective climate stewardship practices and proven renewable energy initiatives.
3. Reject false solutions that further industrialize agriculture, such as carbon trading, offsets, and other corporate-backed schemes.
Decades of evidence show that carbon-trading schemes like carbon capture and carbon offsets are ineffective at mitigating the climate crisis and distract from real solutions to reduce greenhouse gas emissions. They also permit the fossil fuel industry and harmful industrial farms to continue polluting.
The Farm Bill should not include these false solutions. Carbon offset programs are incompatible with sustainable agriculture and may drive further consolidation of farms and agribusinesses.
4. Promote a Farm Bill that respects the rights and knowledge of Black, Indigenous, and People of Color (BIPOC) farmers and farmworkers.
The climate crises disproportionately impact Black, Indigenous, and other communities of color. These communities are the earliest stewards of the land in the U.S. and hold many regenerative, agroecological, and traditional Indigenous practices that contribute to healthy soil, water conservation, and climate resilience. The Farm Bill should respect and uplift this wealth of knowledge.
Congress must invest in and improve conservation programs to help farmers nationwide transition to more ecologically based agricultural practices. Congress must also maintain funding increases for regenerative agriculture (an Indigenous farming practice that champions holistic and rehabilitative cultivating of resources), improving access to markets for local and small-scale regenerative farmers, and supporting the sourcing of their produce for federal nutrition programs to make meals healthier for all.
Together, we can work to build a more just, equitable, and sustainable food system that protects our climate. Take action with us today.