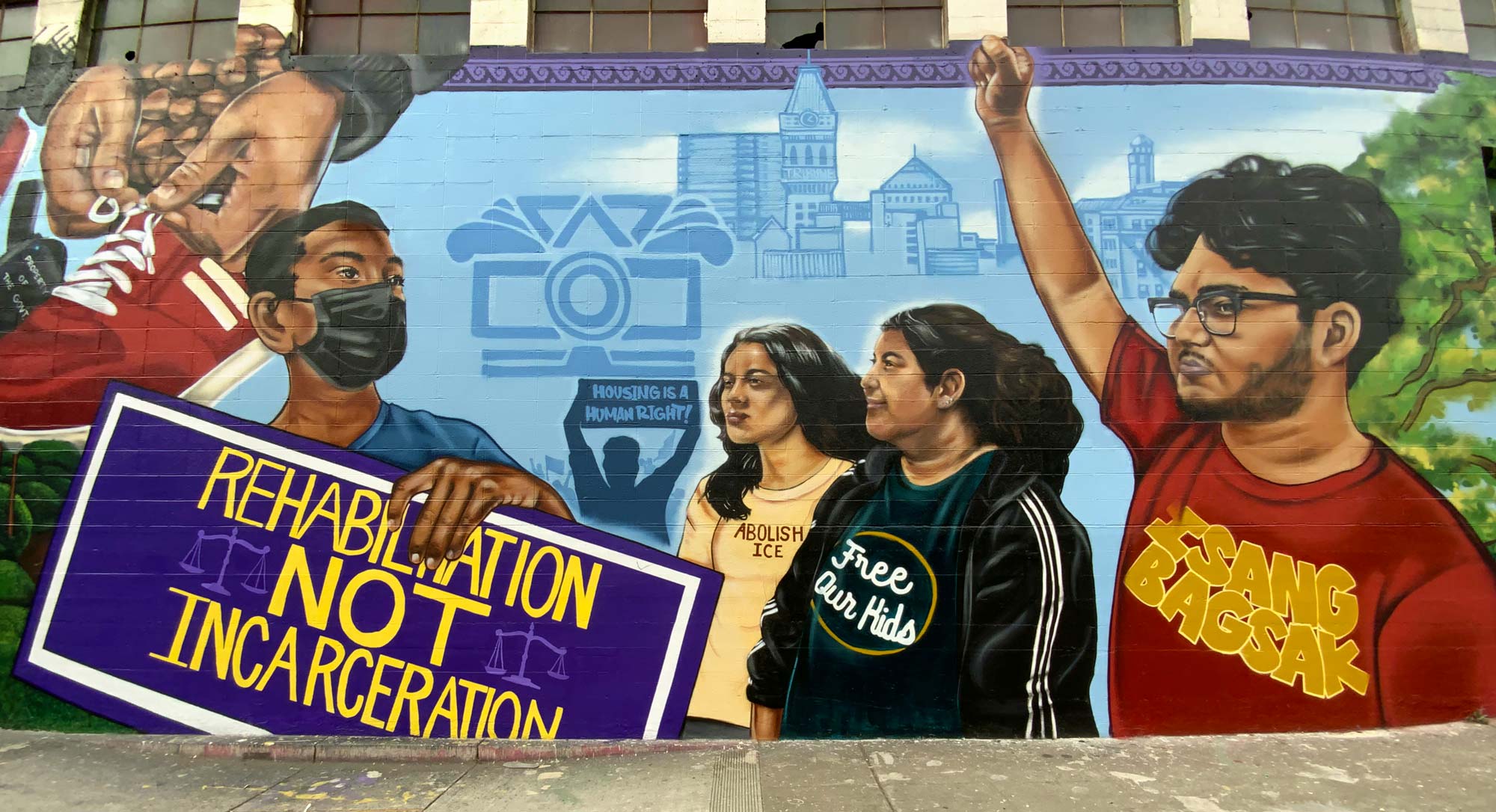 67 Sueños is a leadership development program for migrant Latinx youth ages 14-18. The program includes political education, trauma healing, and ARTivism. Youth gain skills in community organizing and connect with local social justice movements.
Through nine months of training, 67 Sueños participants engage in political education and personal healing.
Our political education curriculum centers the experiences of youth of color. We use films, discussions, theater of the oppressed, debates, museum walks, and outside speakers and performers.
Participants form strong bonds that allow them to enter a healing journey together. We support them in building habits of self-care and community love. This includes connecting them with their traditional indigenous healing practices.
Youth combine art and activism as tools for peaceful resistance in the face of injustice. They explore media such as poetry, songwriting, chalk art, banner dropping, guerilla theater, digital storytelling, and murals. Together they uplift their voices and the voices of marginalized communities. They shed light on other struggles and cultivate local and international solidarity. They reframe narratives. And they cultivate community resilience and power.