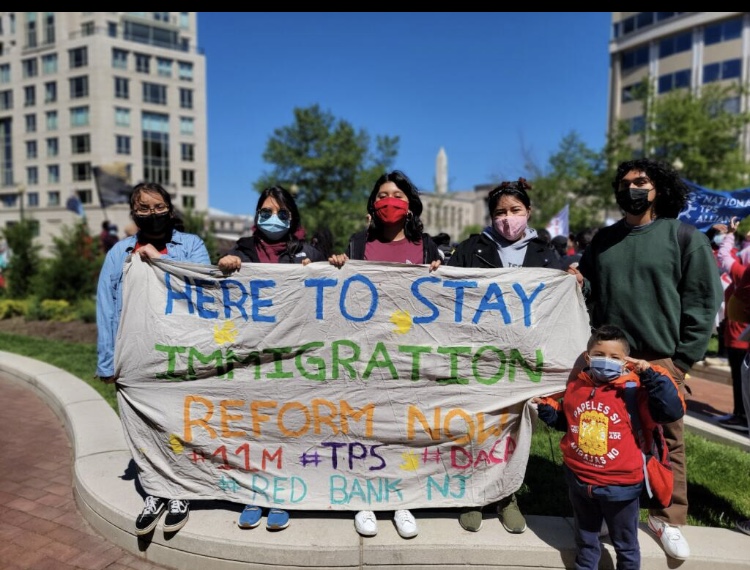 Julie Flores-Castillo has advocated for immigrant rights since she was a sophomore in high school. Last year, she took part in the first class of AFSC's Emerging Leaders for Liberation program, which helps youth develop their social justice and leadership skills.
Now a 19-year-old college student, Julie is working to ensure a brighter future for more immigrant youth in her community of Red Bank, New Jersey. Recently, she was recognized by the state of New Jersey with a senate resolution by Sen. Vin Gopal for her efforts to educate community members about resources to help undocumented youth access higher education. She also received the Community Activist Award from the Red Bank Municipal Committee.
Read more about Julie and her journey as a young advocate below.
When I was 14 years old, my dad was deported. I didn't know who to talk to, didn't know anyone who could help. I just didn't know how to process the situation. I closed myself off from a lot of people. A social worker in my school, Red Bank Regional, told me I should get involved in our student group RBR Dreamers, which focuses on immigrant rights.
One day, Itzel Hernandez, an immigrant rights organizer with AFSC, gave a presentation to our group. She talked about lobbying in Washington, D.C. with AFSC and Friends Committee on Legislation on immigration reform. I had never even heard of lobbying until then. But soon, I found myself traveling with a delegation to Washington, D.C. for the first time. Just being in the Capitol was very surreal. It blew my mind to be in the place where change happens—where people fight to ensure a better future for our community, including people who are undocumented themselves.
The power of sharing your story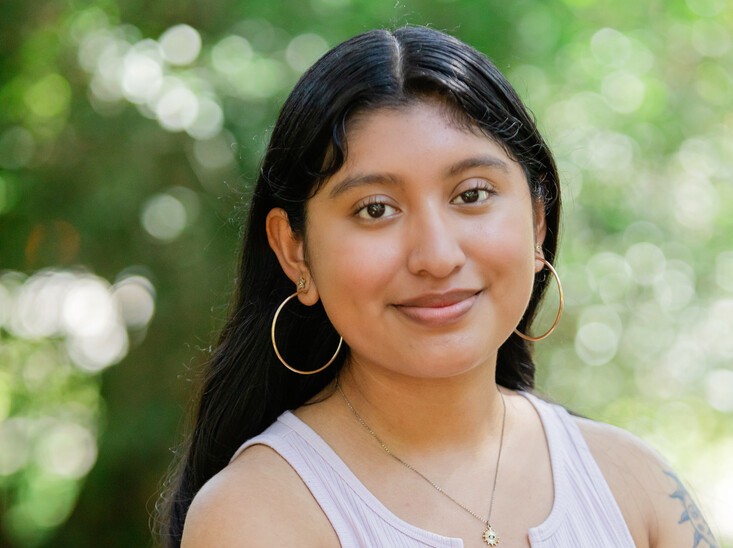 We visited with staffers from the office of my senator, Bob Menendez. I shared my story with them. I'd never told anyone what happened to my dad except my close friends. It was incredibly hard. My friend, Karla, held my hand the entire time while I gave testimony.
I never really knew how to speak up for myself until that moment. I also got to speak up for my dad because he wasn't there—the immigration system had taken him away from me. But his daughter is still here who could tell his story and raise awareness for him.
After I spoke, I was embraced by so many people who told me how strong I am, including Sen. Menendez's staff. It made me feel more empowered, knowing I could tell my story when I wanted to—and that it would make a difference in advocacy.
The experience made me want to do more. I became president of our RBR Dreamers group, and I worked to grow the club as much as I could. I knew there were so many undocumented students who needed a safe space where we could come together and express our concerns. I made flyers for Instagram and Snapchat, went to our school's open houses to recruit new students. Our club grew from 10 students to more than 70. We had to keep changing our meeting room because the club was getting so big.
We held voter registration drives to get seniors registered to vote and took part in protests for immigrant rights. We went to Trenton, demanding access to driver's licenses for undocumented people in the state of New Jersey. We also went to Washington, D.C. to hear oral arguments to uphold DACA.
Sometimes our group would turn into group therapy, because there was a lot of stuff going on and there was a lot of fear. A lot of times, we wouldn't have an agenda and would say, let's just talk about what we're going through.
Advocating for immigrant access to education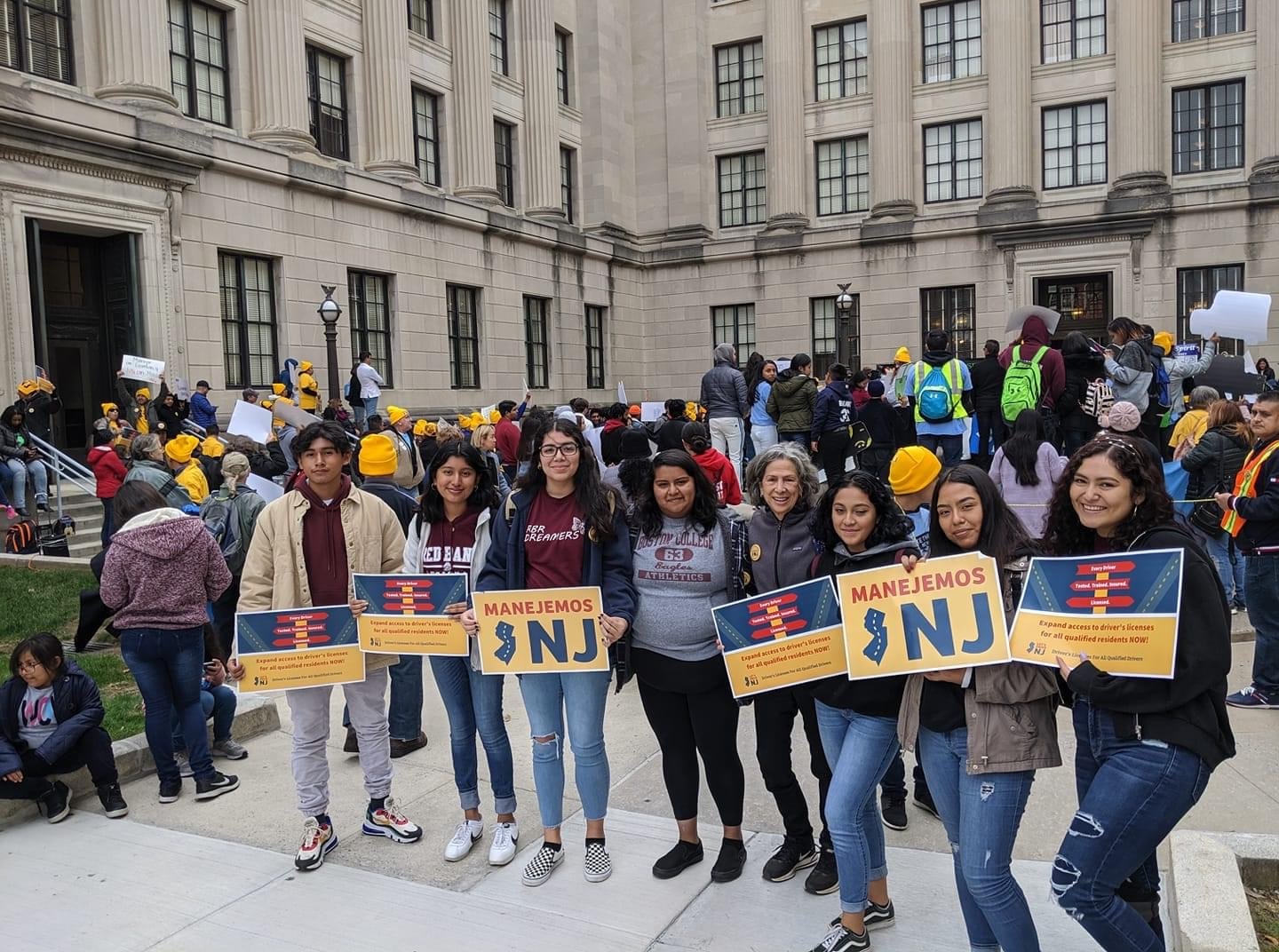 In my high school, like many others, immigrant students and students of color didn't get the support they needed. The majority of students of color in Red Bank go to that school. But in an AP or honors course, students of color would make up maybe three out of 20 students in the room. Student counselors didn't focus on us like how they did other students.
As a first-generation student in the U.S., I didn't have anyone I could ask for help in applying for college and financial aid. I wanted to do something to help other students who were in the same situation.
When I was part of Emerging Leaders for Liberation, I learned a lot about how to do better outreach throughout my community. As part of my ELL project, I worked with three other students in New Jersey to raise awareness about resources for undocumented students to access higher education.
We went to local high schools and spoke to counselors about all these resources. It wasn't that long ago that undocumented students became eligible for in-state tuition. Or apply for occupational licenses in professions like nursing and cosmetology. Not surprisingly, some of the counselors didn't know about these resources that could help their students. And it's important that school counselors know about these things because there are many undocumented students throughout New Jersey and the entire country who need this information.
Now that I'm in college, I'm continuing that work. I'm the president of the Dreamers Club at Brookdale Community College. Our club is organizing presentations at high schools to inform students and counselors about all these things that can help students through their journey through college or other options after high school.
It means a lot to me to be able to tell undocumented students that there is a future for them after high school. That they can achieve whatever career or whatever dreams they aspire to. It's amazing to see so many of the undocumented students who were in my high school club go on to college.
At the end of the day, I just hope to help more young people in my community. I want to create more spaces so that youth are heard. We want people to know that we're here. And we're going to keep fighting for those spaces because we belong here.