Across the U.S., many immigrants confront injustices in their everyday lives. The presence of Immigration and Customs Enforcement (ICE) stokes fear among community members simply driving to work or dropping off their kids at school. Those who labor as farmworkers often face low wages and unsafe working conditions.
For over 19 years, Pedro Sosa has helped immigrant communities in Oregon and Washington understand their rights and advocate for more just, humane immigration policies. As director of AFSC's Project Voice Immigrant Rights Program, he facilitates Know Your Rights workshops for 300 people every year using a popular educational approach. He also trains communities in how to respond to immigration raids.
"I don't lead them," Pedro says. "I create space for people to come together, analyze injustices in our immigration system, and discuss what we can do about it."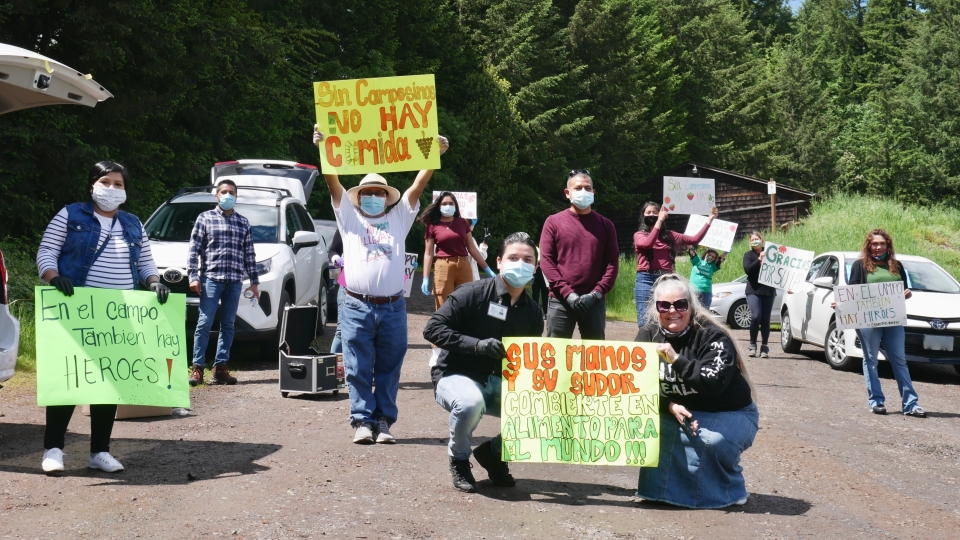 Pedro also provides immigrant groups with trainings to foster grassroots leadership. These collaborations have led to successful advocacy campaigns from winning overtime pay for farmworkers to funding universal legal representation for immigrants. "Pedro has been instrumental in helping us do our work with a community focus," says Christina Delgado, leadership and advocacy program manager of local organization Adelante Mujeres. "We're better able to talk about issues in ways that help people understand how policies affect them."
Recently, Pedro helped facilitate a workshop for grassroots leaders for UNID@S for Oregon. UNID@S is a an eight-month leadership development program for Latinx community leaders from around the state. Every year, UNID@S welcomes a new cohort of individuals who learn and work together. It's all part of strengthening an interconnected movement to promote the well-being of Latinx communities throughout Oregon.