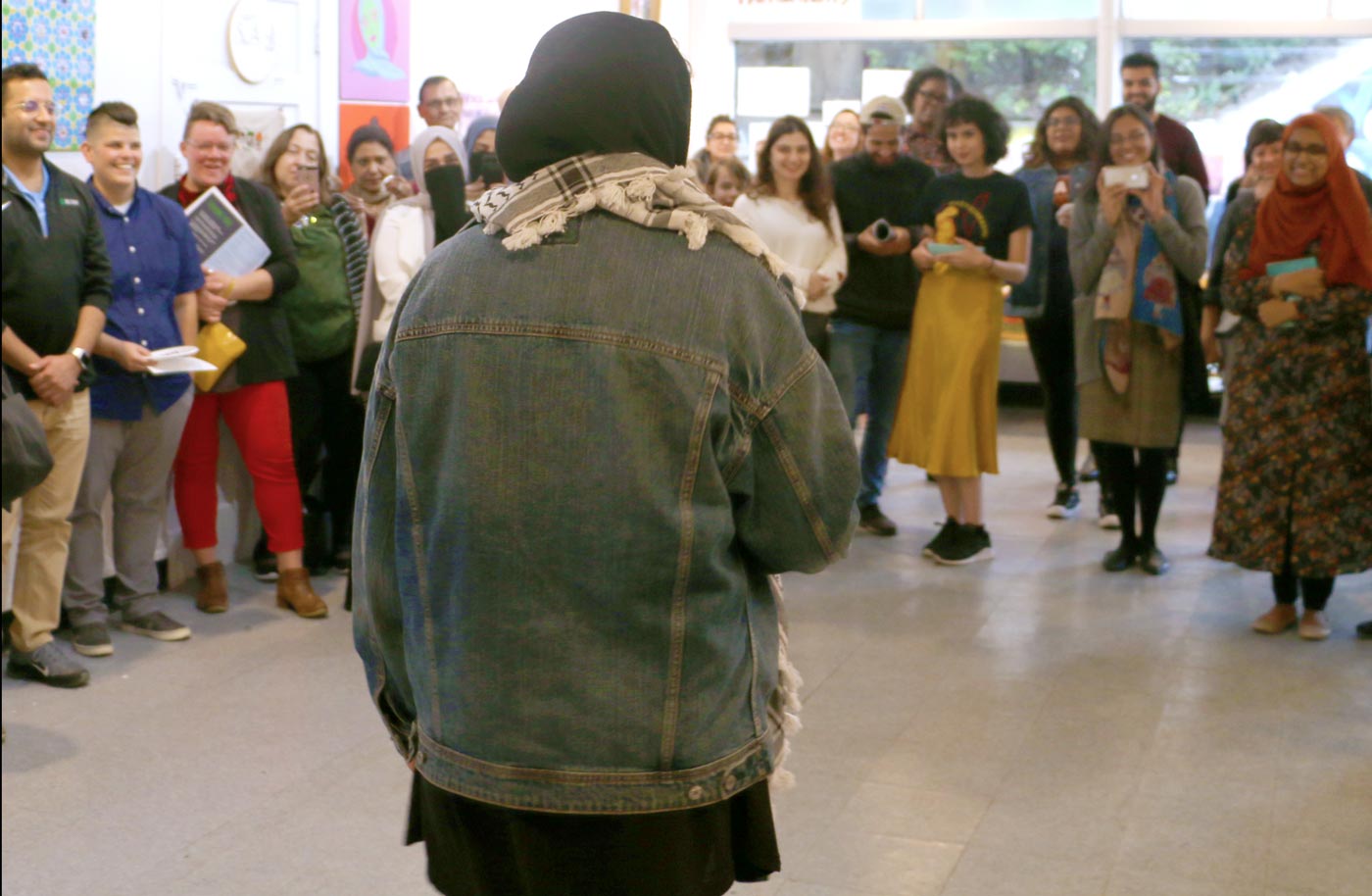 Chicago Peacebuilding is peacebuilding work for the 21st Century. We work to dismantle militarist practices and support the well-being of those targeted and criminalized by state violence.
These issues disproportionately affect communities of color and the Muslim community. A relevant and strong peace movement must address the ways that militarized policing and national security policies affect local communities.
According to FBI statistics, 25% of those affected by hate crimes in 2016 were Muslim. In addition to threats of individual level bigotry and harassment, Muslim communities are further targeted by state violence.
At the same time, the city budget spends nearly 40% of discretionary funds on policing, starving local communities of color from resources that are needed for real community safety.
Chicago Peacebuilding responds to these conditions by supporting those directly affected. Through workshops, youth internships, political education, and direct action, we work in strategic partnership with other abolitionist organizations across the city and country.
We helped shut down a statewide surveillance program that targets and criminalizes Muslims and communities of color, and published a report that exposed the Illiniois CVE program. We also developed a 6-12th grade curriculum on countering anti-Muslim racism and trained teachers across Chicago on it.
We envision a Chicago that dismantles and divests from these militarist practices and provides true safety for those who have been targeted and criminalized by state violence.