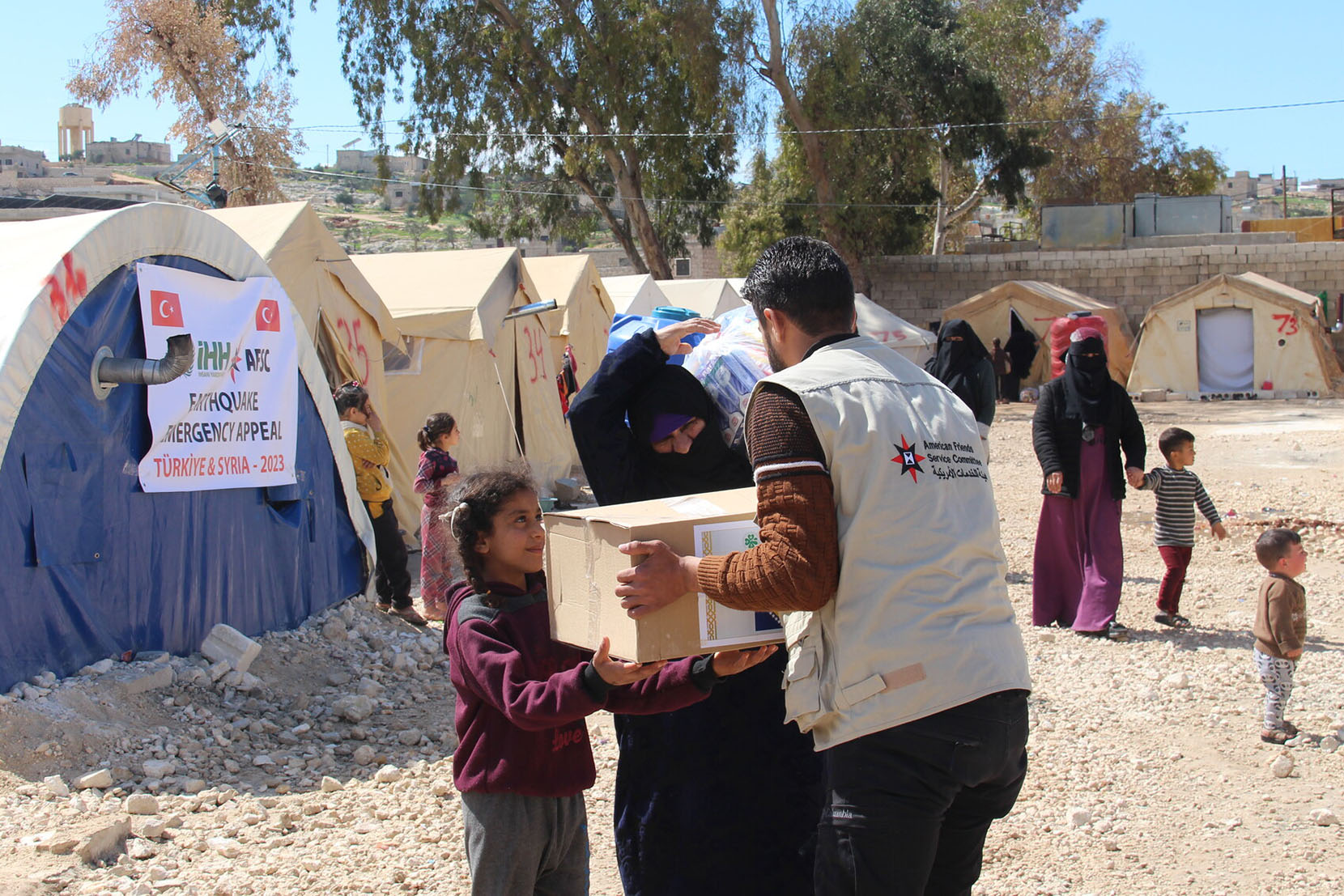 Recently, I traveled to Turkey and Syria, where AFSC and partners have been providing humanitarian relief in response to the devastating earthquakes in February. Over the past two months, we have delivered critical supplies to refugees in lesser-served areas in southern Turkey and northwest Syria, where few relief organizations are able to operate.
"You are one of the few who stood by us in this disaster," said Issa Ahmed, who we met while distributing aid at a refugee camp in Idlib, Syria.
Thank you to everyone who has donated to our efforts.
During my visit, I saw how our work is making a world of difference for so many. Hundreds of refugees have received food, water, tents, blankets, baby diapers and formula, hygiene kits, and other essentials. In this season of Ramadan, families have told us that the food and hot meals have made it easier to observe iftar—the dinner to break their daily fast.
In northwest Syria, we have equipped two refugee camps with bathroom facilities. We have also helped furnish tents with rugs, pillows, and other household items. And we have given toys to children, bringing smiles to their faces even as they cope with tremendous hardship.
Two months after the earthquakes, the humanitarian need remains great. It means so much to have the support of the AFSC community in these times. We're grateful to all who have been part of our efforts to help refugees as they work to rebuild their lives.
Here are some photos from our work in recent weeks: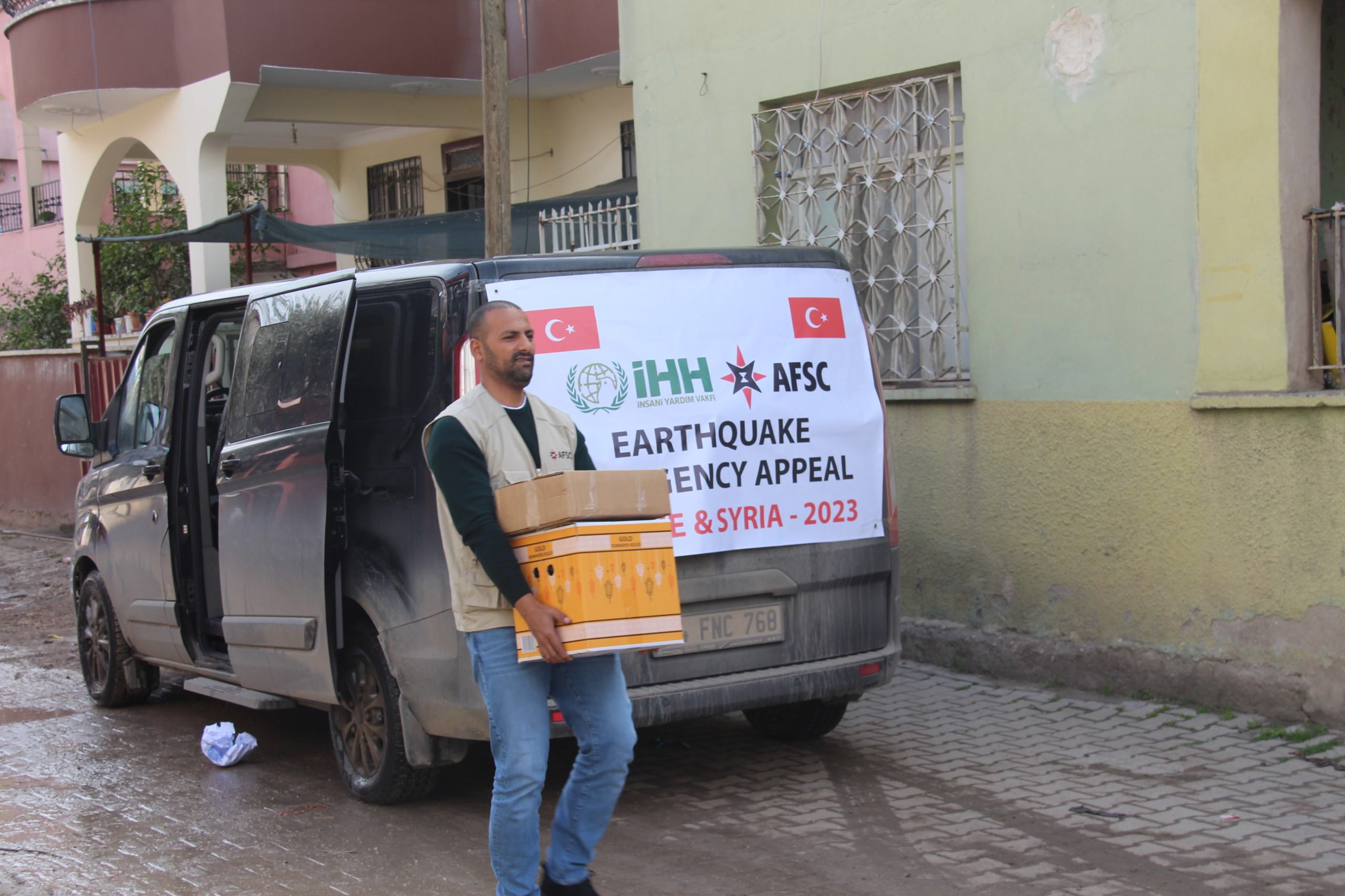 In the town of Reyhanlı- Hatay, Turkey, AFSC is distributing water, bread, and other food to earthquake survivors. The aid is needed as most bakeries in the area were destroyed by the earthquake. The destruction of critical infrastructure, as well, has limited access to clean water.
In addition to essentials, we're providing toys for children, many of whom are coping with stress and the emotional and psychological toll of the earthquake and displacement from their homes.
AFSC staff and volunteers distribute hot meals and other food in Hazano Center in Idlib. The food has helped many people in the area prepare for and observe Ramadan, allowing them to eat fresh food for suhur and iftar meals.
Children pose for a fun photo on a hillside in the refugee camp of Atimeh in Idlib.
AFSC partner, the Molham Team, brought rugs, bedding, and other items to 120 families in the Al-Mousa and Teacher camps in the Jenderes area. The area was one of the most impacted by the last earthquake that struck the region. The team also provided 10 bathroom blocks to informal tent settlements in the areas.
In the Albrdkulai shelter center in Harem city, boxes of food are ready for distribution.
Staff and volunteers pack hygiene kits in an assembly line.
Thank you to everyone who has donated to support earthquake survivors in Turkey and Syria! Your generosity means so much as we support refugees in rebuilding their lives.